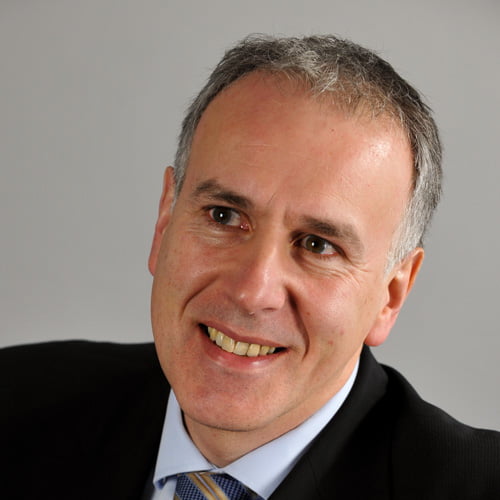 Harrogate, Manchester
corporate
01423 724012 (m: 07775 925078)
View profile
London, Southampton
practitioners, commercial
020 7484 7575
View profile
Contact our GP advice line
Dial 020 7839 0278 and ask for the GP advice line.
Our team of experts can offer GPs and members of their teams up to ten minutes free preliminary legal advice.
A dedicated national team of lawyers providing expert advice at the point of need
We have a substantial team of specialist solicitors providing expert advice to general practitioners on a day to day basis. We act for thousands of GPs and around 350 practices. We can help you exploit the new opportunities available to general practitioners in the changing healthcare system, as well as offering practical solutions to assist in resolving the day to day problems that arise in a busy practice.
How can we help?
Alliances, provider organisations, joint ventures, primary care networks & closer working
Our specialist team members have between them assisted with the formation of over 100 provider organisations, alliances, primary care networks (PCN) and other joint ventures. We have extensive experience of working with GP practices and primary care networks to assist in the development of organisational models, internal governance arrangements, employment arrangements, the role of clinical director and arrangements with other providers. We also advise on the different options for joint working and associated issues such as data sharing, IT and intellectual property issues, NHS pensions employing authority status, NHS contracting, tendering for contracts, regulatory compliance (including CQC requirements), competition issues, sharing and secondment of staff and premises arrangements. We also advise on participation in accountable care organisations and other new models of care. 
Partnership agreements
A partnership agreement is essential for ensuring the stability and effective governance of a partnership practice. A well drafted agreement can help to reduce the risk of disputes arising in the first place and be a tool to help resolve disputes. Based on our knowledge of the sector and our experience of working with hundreds of practices, we can prepare for you a partnership agreement which is tailored to the specific requirements and challenges of general practice. We can also prepare deeds of adherence to ensure that new partners are bound by the practice agreement, deeds of variation to deal with agreed changes to the agreement and deeds of retirement for outgoing partners.
Practice mergers, acquisitions and incorporations
We can guide you through each step of the practice merger process, including providing advice on the different structural models for practices (including limited companies and super partnerships), due diligence, preservation of NHS contracts, dealing with CQC requirements, negotiation of merger terms, transfer of assets and dealing with associated employment and property issues.
Succession arrangements for retiring partners/principals and 24 hour retirement
We can advise sole practitioners and smaller partnerships who are planning for the future of their practice, whether that is through a merger with another practice, the admission of new partners to continue the practice or winding up the practice. We can also assist with arrangements for practitioners wishing to retire temporarily in order to trigger their NHS pension benefits.
Employment
We advise on the full range of employment issues, including employment contracts and the application and implications of the Transfer of Undertakings (Protection of Employment) Regulations on the incorporation, acquisition or merger of practices and formation of joint ventures. We can also advise on secondment arrangements and disciplinary and dismissal procedures, including redundancy.
Property ownership, leases, transfers and developments
We assist with the acquisition and disposal of freehold and leasehold property, surgery construction, development and refurbishment (including arrangements with third party developers), sales and leasebacks and transfers of property interests between partners. We also advise on NHS premises costs reimbursement and prepare declarations of trust to document the arrangements governing jointly owned premises where these arrangements are not dealt with in the practice's partnership agreement. We can also prepare surgery leases and advise on the terms of leases held by or being entered into by a practice.
NHS contracts and regulations
We advise practitioners on NHS contracts (including both primary care contracts and the NHS Standard Contract) and associated regulations and directions. We also advise on issues arising from the Performers List Regulations.
GMC investigations
As specialists in the field, our regulatory and crime team has years of experience of defending doctors facing fitness to practise investigations by the GMC. Whether you have been asked to submit a written response to a complaint, or have been summoned to a hearing before the Medical Practitioners Tribunal Service (MPTS), our team of GMC defence lawyers for doctors has the expertise to help you through what can be a daunting process.
Criminal law issues
Our criminal defence solicitors have expertise in several areas of criminal law as they relate to GPs. We defend practitioners charged with serious criminal offences, leading to trials in the Crown Court and Magistrates' Court. Our experience is at all levels of the criminal process, from attending an initial interview with the police through charge, Magistrates Court and Crown Court preliminary hearings and ultimately to trial. Our experienced criminal defence solicitors also have experience in the Court of Criminal Appeal.
Clinical negligence claims
Our team, which includes dual qualified clinicians/lawyers who bring particular insight and understanding to the management of such claims, provides advice to doctors and other healthcare practitioners on the defence of clinical negligence claims and, where appropriate, when to seek early resolution.
Inquests
Hempsons lawyers regularly appear at inquests across the country. Margaret Taylor and Adam Smith sit as Assistant Coroners, reflecting our expertise in the field. We assist GPs, dentists and many other healthcare professionals in preparing for inquests, and provide advice and support to those who are asked to submit a report to the Coroner, called to give evidence as a witness, or are otherwise involved as an "Interested Person".
GPs as commissioners
We have an in-depth understanding of the commissioning of NHS services. We advise commissioners on commercial, governance, employment and estates issues, including the roles of general practitioners within integrated care systems. This includes advising on statutory issues, conflicts of interest, and the procurement of services, in particular the mitigation of risk.
Commercial contracts and procedures
All commercial contracts carry a degree of risk, irrespective of their contractual value and term. We can draft, review and negotiate commercial contracts on your behalf, as well as provide succinct and practical advice on the correct contractual mechanism to follow, thus minimising contractual risk to your practice.
Disputes
Unfortunately, disputes can and do sometimes arise between partners and the effects can be devastating for a practice and the individuals concerned. Our team is experienced in handling complex and sensitive disputes, the aim always being to reach a satisfactory resolution without recourse to formal proceedings. Where this is not possible, our team of specialist litigators can assist with arbitration and court processes. We also advise on disputes between practitioners or practices and third parties, such as landlords or subcontractors.
Sectors
Justin Cumberlege, a partner in the healthcare law firm Hempsons, specialises in advising GPs. Here he considers partnership disputes and how to avoid them.

Kirsty Odell, Associate and Georgina Hall, Paralegal at specialist healthcare law firm Hempsons explain what you need to do once you have incorporated a company.

Updated government guidance released at the end of last week indicates that GP practices may not be eligible for the new job retention scheme. Read more here..

Finding appropriate venues to give the COVID-19 vaccinations has resulted in some creative thinking as to places where this can be done. 

Kirsty Odell, Senior Solicitor in the corporate health care team of law firm Hempsons, points the way to develop your Primary Care Network.

Hempsons attended the Best Practice show on the 9th and 10th October 2019.

With the roll out of the Covid-19 vaccination programme by general practice starting next week, practices need to agree the terms on which they will collaborate to deliver the programme in accordance with the vaccination enhanced service specification

If you are a Clinical Director, have you considered getting some training? Hempsons has developed a Clinical Directors Masterclass. 

Justin Cumberlege, a partner in the healthcare law firm Hempsons, highlights some key points in the new Primary Care Network direct enhanced services contract

Justin Cumberlege, a partner in the healthcare law firm Hempsons, highlights some considerations when taking on a new GP partner.

NHS England issued a letter on 21 January 2021 summarising changes to the GMS contract for 2021/2022. Ongoing uncertainty arising from the pandemic means that there will need to be further changes to the contract in the course of the year.

There is no sector that has been unaffected by Covid-19, but general practice has faced its own unique challenges. In this article, Alison Oliver examines some of the legal issues that have arisen for practices during the Covid-19 pandemic and highlights some key points for practices to consider.

Can we cancel booked annual leave? Can we make staff carry forward annual leave into the next leave year? Can we force staff to take holiday?

We can help you with legal issues impacting your practice as a result of Covid-19 or the practice generally. Click here for details.

With several potential vaccines for COVID-19 in development, the positive news concerning those in development has been welcome following the second national lockdown.

The CQC will step up inspections of GP practices from April, targeting practices rated 'inadequate', 'requires improvement' or 'good' with breaches of regulation - and some with no breaches.

Lisa Davison, Real Estate Partner, explains why a Declaration of Trust is vital to protect your GP surgery.

Jon Pearce from specialist healthcare law firm Hempsons warns of inadvertent discrimination when recruiting which could result in a claim

Kirsty Odell, senior solicitor in the corporate healthcare team of law firm Hempsons, looks at potential liability for practices entering contractual arrangements.

If you are thinking of changing PCNs, leaving your PCN or opting out of the Network Contract DES, you must inform your CCG by 30th April at the latest. 

Justin Cumberlege provides some guidance on how to address under-performing partners, or conduct issues, in a partnership deed in his latest Practice Management article

With all of the work you are doing at the moment in relation to primary care networks and other forms of collaboration, it is easy to forget, or put to one side, your own internal practice arrangements.

With the focus on primary care networks and integrated care systems in recent months, attention might have shifted from housekeeping around medical partnerships.

Justin Cumberlege, partner in Hempsons healthcare team, explains why an LLP agreement is essential for independent practitioners.

This is the first article in our five part series exploring frequently asked legal questions typically asked by PCNs. Q1 - Can our PCN be a limited company?

What are Primary Care Networks (PCNs) asking us? Welcome to the fourth article in our five part series exploring frequently asked legal questions typically asked by PCNs.  Question 4 - Do we need to prepare bespoke schedules for our PCN agreement, or can we use the published templates?

What are Primary Care Networks (PCNs) asking us? Welcome to the second article in our five part series exploring frequently asked legal questions typically asked by PCNs. Question 2 – Is there a relationship between our PCNs and our GP federation? 

What are Primary Care Networks (PCNs) asking us? Welcome to the final article in our five part series exploring frequently asked legal questions typically asked by PCNs. Question 5 - Should we have other members in our network, apart from core network practices?

What are Primary Care Networks (PCNs) asking us? Welcome to the third in our five part series exploring frequently asked legal questions typically asked by PCNs. Question 3 - Who should employ PCN staff? 

Reviewing things now will help ensure Primary Care Networks (PCNs) have the framework and flexibility to evolve and develop to meet the demands of 2024, advise lawyers Justin Cumberlege and Robert McCartney. First published in AISMA's Summer 2023 edition.

PCN Specifications have been published and will be discussed today on twitter. The Outline Service Specifications for the Network Contract can be found here.

Hempsons Senior Solicitor Kirsty Odell sets out some of the key considerations for any practice that is thinking of merging.

The BMA and NHS England have released an update of the GP Contract for 2020/21 – 2023/24. Read more here.

The Employment Appeal Tribunal (EAT) has upheld an Employment Tribunal decision that a GP locum was a "worker" and was entitled to holiday pay.

Taking time to properly prepare ahead of a refinance by a GP partnership can drastically reduce the timescales and stress. David Naughten explains how to best prepare for the legal process

Partnership disputes are time-consuming, costly, stressful and de-stabilising for a practice and the individuals involved. But unfortunately, they are also more prevalent when partners are under pressure, as during the Covid-19 pandemic. Alison Oliver and Ross Clark explore common causes of partnership disputes, how to prevent them happening and what to do if one arises in your practice

The Chambers UK Guide 2023 has been published and the most significant change in this year's rankings sees us ranked for the first time in the Police Law: Mainly Defendant category, in Band 3.

We are delighted to announce that Hempsons has been shortlisted for its Partnership work in the Legal 500 Awards 2020.

Welcome to our Autumn/Winter 2019/2020 edition of Hempsons' Healthcare Newsbrief.

Progress towards the deadline for Primary Care Networks in England (PCNs) to finalise their mandatory network agreement has not been as smooth as might have been hoped.

Justin Cumberlege considers whether you are able to hold statutory meetings in a lockdown.

Justin Cumberlege, partner at specialist law firm Hempsons, looks at what you need to do to obtain consent if you want your practice to become a company

One of the requirements of the Network Contract DES Specification for 2020/21 is for PCNs to agree how to work with local community services providers, mental health providers and community pharmacy providers.

The new Health and Care Bill sets out how the government plans to reform health services in England. Alison Oliver looks as what it will mean in primary care

GP practices wanting to incorporate will be considered in line with new guidance issued by the NHS. GP enquiries about incorporating their practices or forming PCN companies have risen in part driven by the added liability created by PCNs and other "at scale" providers.

Justin Cumberlege from specialist healthcare law firm Hempsons, provides some guidance on incorporating a primary care network

Justin Cumberlege, a partner in the healthcare law firm Hempsons, suggests how Primary Care Networks should prepare to work with other providers

The Government has announced that it will pay for new partners joining GP practices to be trained in being a partner.  Why not sign up to Hempsons' New Partner training course?

The purpose of primary care networks is to bring practices together to work in an integrated way to deliver Directed Enhanced Services (DES). The payments for DES include staffing costs for employees who will work across the network to fulfil the contract.

The last 12 months has seen practices working much more closely together to respond to the pandemic and to deliver the network contract DES in PCNs. Many practices, having seen the benefits of closer working, are now considering merging. In this article, Alison Oliver outlines some of the key issues to consider if you are thinking about merging with one or more other practices.

NHSE has now published an amendment to the network contract DES for 2020/21. PCNs will be able to opt out of the Network Contract DES by giving notice to its CCG by 17th October if they do not wish to accept these revised terms. 

Much remains unchanged in the new Network Contract DES Specification, but important changes that CCGs (where commissioning primary care under delegated authority) should be aware of are:

The Covid 19 pandemic has seen the way many services operate change, with many face to face services going on-line and digital in a way never seen before. One of those changes is seen with the new CQC approach to inspection.

Associates Robert McCartney and Kirsty Odell host the latest episode of our primary care podcast, focusing on common traps in NHS primary care contracts.

Click HERE for a brief summary of NHSE&I's letters to GP Practices issued in March 2020. We will be updating the information on our website as further letters are issued. What action should you take in relation to pregnant staff who can't work from home?

If you have identified a need to invest in your surgery premises, whether it be for general improvements, extension plans to accommodate a growing local community or a move into newly built fit-for-purpose premises, the next step is to weigh up the potential funding options available to you. 

A new consultation NHS Pension Scheme: pension flexibility has just been published. This is to address the significant concerns raised by GPs and other clinicians

NHS England has published a Primary Care Network (PCN) Development Support Prospectus. Aimed at Sustainability and Transformation Partnerships (STPs) and Integrated Care Systems (ICSs), the Prospectus is in two parts. Read more here..

GP practices may be missing out on millions of pounds in premises funding available through the planning system. Read more here..

The new Health and Care Bill published in the summer sets out how the government plans to reform health services and achieve better integration between health and care in England. Ross Clark and Alison Oliver explore some of its key elements and its implications for general practice.

Unfortunately, partnership disputes can and do arise. And when they do, they can be time-consuming, costly, stressful, emotional and destabilising for a practice and the individual partners.

We are increasingly being asked by PCNs to advise on whether they can form companies to carry out network activities.

The network contract DES specification for PCNs has been published and the first date to be aware of is 31st May. Listen to our podcast here

Have you thought of incorporation? Creating a company with limited liability and a strong legal governance structure to follow can help to mitigate some of the risks for PCN member practices. 

In the latest episode of our GP podcast series, primary care expert Justin Cumberlege speaks to Sam Wright, a senior solicitor in our healthcare advisory team, about the role of GPs in the inquest process.

Social media is a complex issue in employment law. What are the rules for doctors and other professionals? Find out in our latest podcast, hosted by Robert McCartney and Rachel Levine.

What has whistleblowing got to do with doctors working in private practice? Isn't that an issue relating to doctors in employment only? The recent employment tribunal case of Shoukrey v BMI Healthcare Limited shows this is not the case, warns Paul Spencer.

The network contract DES for 2020/21 contains various key dates of which practices, PCNs and commissioners need to be aware. Key dates for 2020 are summarised in PDF and upcoming dates are listed below.

The network contract DES for 2020/21 contains various key dates of which practices, PCNs and commissioners need to be aware. Key dates for 2020 are summarised here.

NHS England and NHS Improvement (NHSEI) has just published the Network Contract Directed Enhanced Service (DES) for 2020/21 alongside associated guidance.

Justin Cumberlege from specialist healthcare law firm Hempsons flags up some of the issues to be considered before joining the partnership

At the special conference of LMCs on 11th March an overwhelming majority (3 to 2) voted in favour of resolutions. Could this be the end of PCNs?

Sana Sadiq, Solicitor in the corporate healthcare team at law firm Hempsons, considers the importance of maintaining company statutory registers.

With a busy flu vaccination season, surgeries have had to juggle supplies with unprecedented demand - In ordinary circumstances surgeries, without a wholesale dealers license, are not permitted to share vaccines amongst themselves. Though in the past the MHRA has issued an exemption allowing this

Kirsty Odell, an associate in our GP team, sets out some of the key stages in taking over a failing GP practice

When independent practitioners are buying or selling a business, half of the agreement for the sale will be a schedule of warranties. If you are prepared to answer them before you go to market, the higher the value your business is likely to be, because each warranty you cannot confirm, is money off the price.

There have been significant changes in GP primary care and Justin Cumberlege, a partner in our GP team, highlights what needs updating in partnership deeds

Hempsons, as a member of the Primary Care Premises Forum, has been asked to assist with the urgent collection of data on vacant and to let primary care accommodation for potential use during the current Covid-19 emergency. 

What type of surgery lease do you have and what is the extent of your repair liability? You need to know, or you could end up with a bill of destabilising proportions.

Kirsty Odell, senior solicitor in the corporate healthcare team of law form Hempsons considers whether a corporate structure would benefit primary care networks

New procurement regulations have been laid before Parliament which, when in force, will make considerable changes to the commissioning of health care services including, in particular, primary care.

Justin Cumberlege, from specialist healthcare law firm Hempsons, provides some guidance on the type of company you may want for your primary care network and whether a community interest company might be right for you.

The NHS New to Partnership Payment Scheme (N2PP) provides funding to encourage clinicians to take on partnership roles in GP practices. In this article, Alison Oliver (a partner at Hempsons) runs through the main features of N2PP and summarises some key considerations for both the practice and for a new partner joining a practice.

Covid-19 has brought safety concerns and whistleblowing protections into sharp relief. Martin Cheyne explores some implications for practices to watch out for.

NHSE hosted a Twitter chat yesterday on PCN workforce. Much of the focus was around recruitment issues, but accountability for and by PCN is crucial.
Resources
"An utterly fantastic team who work well together to deliver world-class results."

"They are absolutely first-class."