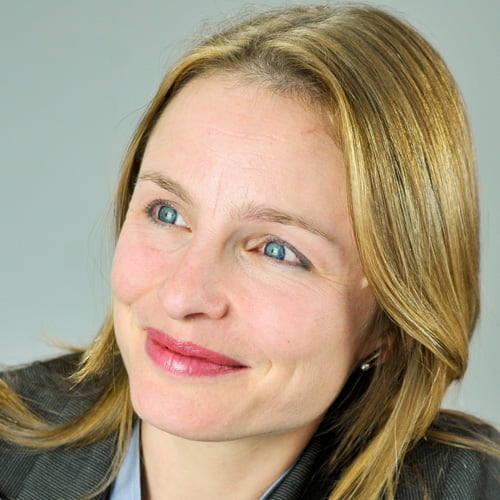 London
Fitness to practise; criminal defence;
020 7484 7547
View profile
A powerful new force in professional discipline
Hempsons' merger with Eastwoods on 27th January 2020 created a powerful new Regulatory and Crime team of over 20 specialists in defending regulatory, disciplinary, criminal, clinical negligence and personal injury cases, as well as in employment claims, sports law, judicial review, appeals and representation at inquests.
Our regulatory and criminal law experts defend doctors, dentists and a wide range of other practitioners and professionals either directly or via medical defence organisations and insurers.
Read more below about the full range of services our Regulatory and Crime team can provide, and contact us today if you are in need of advice and/or representation in any of these areas:
We all know that good record keeping is vital to good patient care. We are also only too well aware of how important the records can be if you need to defend yourself in civil, regulatory or even criminal proceedings.
View Event
"[Adam is]praised for his "all-round ability."

"[Adam is] a real thinker... If you have a problem case, he can find a way to tackle it."

"He's unflappable, calm and level-headed. He's good at managing the stress of the client."

"I would describe him as being great in a case analysis – he has a very intellectual, careful and cautious approach, and he is great at determining strategy."

"Very astute, switched-on and practical."

"Anne Ball is vastly experience with very good tactical sense. She's a good strategic thinker about claims. "

"Anne Ball is an extremely impressive individual who is hugely experienced and spot-on with her strategy. "

"Massively experienced and has great tactical awareness."

"She has vast experience and brings a sense of calmness and genuine efficiency to any case."

"Anne Ball is very sharp on detail."

"Massively experienced with great tactical awareness."

"He is one of the best in the country for this sort of work."

"Former dentist Chris Morris is 'very effective and cares passionately about what he's doing'."

"Chris Morris has 'encyclopaedic knowledge' of dental regulatory matters and is 'very well connected and demonstrated enormous empathy and pragmatism – a really good collaborative lawyer and guiding hand."

"Chris Morris' attention to detail and risk management is unsurpassed - he has real insight into our practice area. "

"Chris Morris is the firm's senior partner and is well known for his expertise in defending medical professionals, particularly dentists, before their regulators. He is praised for his "pragmatic and solutions-focused" approach."

"The 'well-seasoned, calm and pragmatic' Chris Morris heads the practice'."

"Wise, experienced, good tactician"

"A top-quality lawyer who has vast experience, excellent strategic acumen and an impressive grasp of the detailed legal aspects of this field."

"She's a details person who is very knowledgeable and extremely good at managing difficult clients."

"An excellent clinical knowledge with an almost encyclopedic knowledge of regulatory law in the medico-legal field"

"Handles difficult clients with real skill, and is straight talking and knows the law inside out."

"They are at the top of the tree. There's nothing in the medical partnership world they don't know about."

"An utterly fantastic team who work well together to deliver world-class results."

"They are absolutely first-class."

""[Simon is] a vigorous and effective advocate" who is "very able and thorough." "He continues to be highly regarded for his representation of healthcare practitioners.""

"[Simon has] robust advice combined with tactical awareness and a good client manner. He is well regarded in the marketplace for his representation of medical professionals facing disciplinary proceedings.
"

"He's very experienced and knows the regulation of medical professionals inside out. He's very thorough and very knowledgeable."

"Simon Eastwood is a standout lawyer who is well known for defending healthcare professionals before the GDC and GMC. Sources say: "He is hugely experienced. What he doesn't know about regulatory work isn't worth knowing."

"Friendly, unpretentious and prepared to work hard to achieve results."

"[He is] 'a very astute and thoughtful tactician' with sources commending his ability to 'identify the real issues and consequences of problems and devise the appropriate strategy."

"[Stephen is]…very bright, very clever and works incredibly well with clients, counsel and legal experts"

"He is very loyal to his clients, very tenacious and absolutely dedicated."

"[Stephen Hooper] asks the right questions and takes a systematic approach."

"Stephen is described as] an 'imaginative' associate with a 'refreshing approach to legal problems."

"Stephen Hooper is thoughtful, hardworking, and approachable."

"Huge commitment and passion for the job without being unrealistic about what can be achieved... [He is] entirely straightforward, and he fights very hard for his client. He's the ideal solicitor."

"The highly experienced Surjit Dubb receives praise for his proficiency in "managing the case and the anxiety of the doctor.""

"He has an excellent manner with clients. He's very realistic and very down-to-earth."

"He's a very thoughtful solicitor who thinks strategically and tactically."

"Has unmatched client care and attention to detail."

"Surjit is a cool, calm strategist who inspires confidence in his clients and fear in his opponents."

"Tania Francis skilfully sorted out a settlement, bringing a huge amount of acumen to the case. "

"She's fantastically diligent, extremely hard-working and very tough in not letting her clients be pushed around."

"Tania Francis is very able, highly intelligent and very supportive."

"Sharp, thorough, expert in Professional Discipline"

"Commits herself to clients' cases, while her previous professional experience as a doctor gives her particular insight into which points are worth pursuing."
"