Harrogate
Employment
01423 724129 (mobile 07740 828724)
View profile
Leading health and social care employment lawyers
Bringing you the advice, support and guidance you need in today's uncertain and volatile healthcare employment arena, Hempsons' NHS, health and social care employment solicitors offer an exceptional depth of knowledge and experience derived from always having worked within the health and social care sectors.
With long-standing clients across all aspects of the health and social care employment spectrum and a thorough understanding of NHS problems, needs and re-structuring, Hempsons advises policy makers and is widely acknowledged as one of the leading UK experts in this field.
 Helping with your key issues
Driving organisational performance and maximising efficiency.
Planning and implementing re-organisation and redundancy programmes.
Dealing with absence and performance management issues arising in the last year.
Sensitively managing board-level employment issues.
Moving away from pay settlements negotiated in less financially challenging times.
 Key services and issues
Reorganisation programmes
Redundancy arrangements
Redundancy selection process
Contractual variations including variation of pay agreements
Whistle blowing and discrimination claims
Executive performance and terminations
Corporate transactions
Equal pay
TUPE
Employee relations and industrial action
Employment claims and disputes
Performance and disciplinary issues
Wrongful dismissal and breach of contract claims
Data protection
Outsourcing /insourcing /reprovision
Take-overs /mergers
Training of HR teams
Pensions
Diversity/equality issues
Employment tribunal claims at all levels
Fit and proper persons test.
Read our employment blog
Read our regularly updated employment law blog covering the latest legal developments.
Publications
Accountable care and new care models: Understanding the workforce implications – This guidance is part of a range of documents produced by Hempsons to assist your organisation in delivering the aims of Next Steps on the NHS Five Year Forward View (March 2017) and local STP plans.
Employment Status Guide 2016 – in conjunction with Charity Financial Group – this guide explains the fundamental principles behind employment status, the employment relationship, and the issues you should consider when dealing with employees. The guide is intended to assist anyone with responsibility for HR issues in a charitable organisation.
Testimonials
"They are absolutely brilliant. They give sound HR advice and when they say they'll get back to you they always do." (Chambers UK 2013)
"This team wins plaudits for its swift response times and broad experience." (Chambers UK 2011)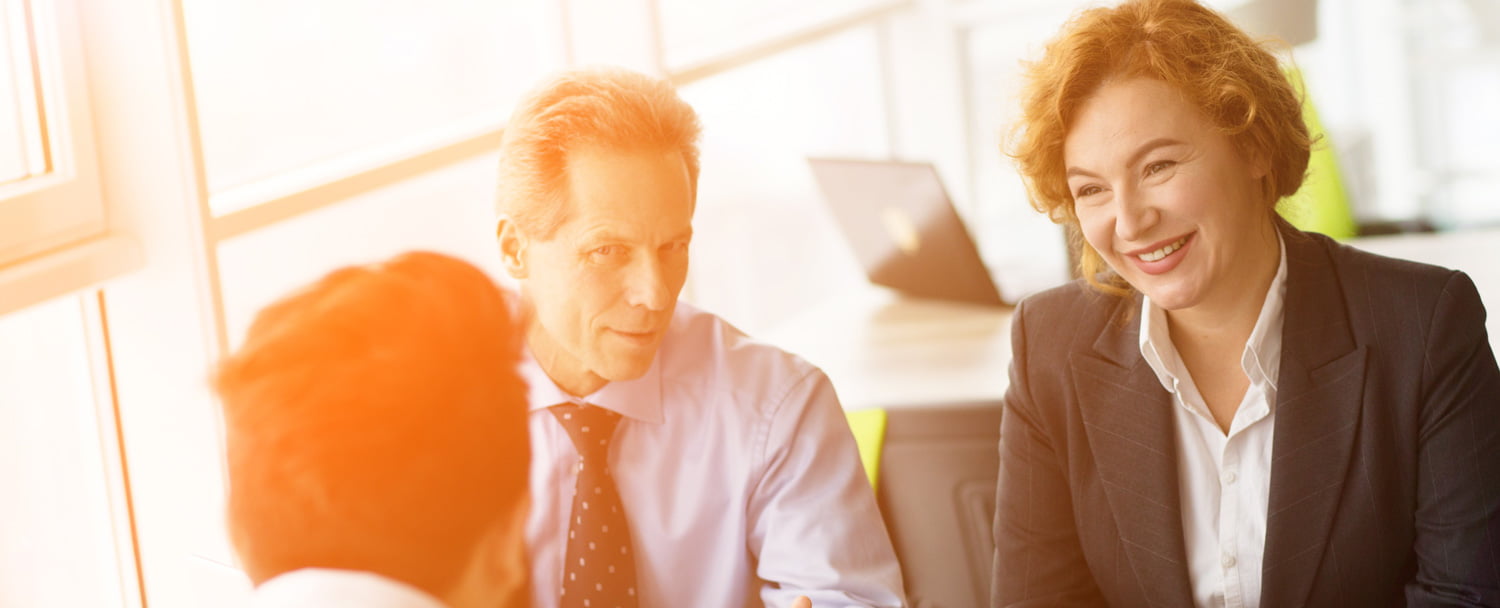 We advised the National Childbirth Trust on its merger with the Midwives Information and Resource Service (MIDIRS). We advised the National Childbirth Trust on this merger including negotiating and concluding a framework merger agreement.
View Case study
Yesterday afternoon (15 April 2020), the government published updated information about the job retention (furlough) scheme.

Every sector of the economy in the UK and abroad is facing unprecedented challenges arising out of the current Covid-19 pandemic; the private healthcare sector is no exception. We have considered some of the legal issues that you may be facing in the current climate and how you might be able to respond to them. 

Afraid not! The process for 24 hour retirement from your NHS contract can be complex and will take quite some time. Faisal Dhalla, a partner in the specialist commercial dental team at Hempsons shares his tips and advice for ensuring your 24 hour retirement goes smoothly.

The EAT has considered whether a failure to tackle discrimination (in this case, harassment) can itself be an act of discrimination in the case of Unite the Union v Nailard.

On 6 February 2019, the Government published Tom Kark QC's report of his review of the "Fit and Proper Persons Test" (FPPT).

Employees really can be in two places at once (or at least TUPE transfer to two employers). See our review of ISS Facility Services v Govaerts in the European Court of Justice, overturning UK caselaw.

The answer this month was a resounding yes in the case of Professor Marjan Jahangiri the first female professor of cardiac surgery in the United Kingdom and Europe who works at St George's Hospital, Tooting, London.

Do you use probationary periods for new employees? Are you confident you're using them correctly and getting the most out of them? Julia Gray comments on their use and highlights common mistakes made by employers.

The issue of the self-employed status of associate dentists is also very much a hot topic at the moment – in particular, with a review HMRC has been conducting in recent times and the Employment Tribunal case of Mr A Lynn v. Damira Dental Studios Ltd.

In Royal Mencap Society v Tomlinson-Blake the Court of Appeal has determined that workers who "sleep in" at their workplace are not entitled to receive national minimum wage for periods when they are asleep. This is because time spent asleep in this way is properly characterised as time when an employee is 'available for work' rather than time when they are actually working.

EU legislation and case law has had a huge impact upon UK employment law and so it is very likely that BREXIT will have an impact on employee protection and employee rights but how much of a change are we likely to see?

The issue of sexual harassment, an extreme abusive form of bullying, went viral this year following the revelations made by the #TimesUp and #MeToo movements, powered by a belief that ending the silence collectively can start to change things.

A recent Employment Tribunal decision serves as a timely reminder that where conduct issues are said to arise from an underlying mental health condition, employers should be cautious of departing from medical opinion.

The recent Employment Tribunal decision of Wheeley v University Hospitals Birmingham NHS Foundation Trust serves as a timely reminder that where conduct issues are said to arise from an underlying mental health condition employers should be cautious of departing from medical opinion.

In short- yes! The Employment Appeal Tribunal (EAT) has recently considered this question in the case of Royal Mail Group Limited v Jhuti. The decision re-emphasises the importance of investigating concerns raised by employees and conveying all necessary information to the dismissing officer before a decision is reached.

In NHS 24 v Pillar the Employment Appeal Tribunal ("EAT") has overturned a Tribunal's decision that a disciplinary investigation was too thorough and it was unfair to include details of prior incidents which had not resulted in disciplinary action.

The Employment Appeal Tribunal examined the transfer of care of an individual (CE) between two service providers to determine whether his carers TUPE transferred. They did not - they were found not to be part of a team whose "principal purpose" was CE's care. What steps should you be taking in advance of potential transfers?

The National Living Wage was introduced in April 2016, which in effect created a higher minimum wage of £7.20 per hour for workers aged 25 and older. A year on, following further increases to the National Living and Minimum Wages in April 2017, what difference has this increase made to employers and employees?

Hempsons Employment Partner, Andrew Davidson, will be speaking at Charity Finance Group's flagship event in the region – the Midlands Conference 2019.

The recent Employment Appeal Tribunal ('EAT') case of South Staffordshire & Shropshire Healthcare NHS Foundation Trust v Billingsley serves as a reminder to employers to make reasonable adjustments during a performance management process and also to give them a chance to work. It also neatly summarises the extent of the duty to make reasonable adjustments.

We can help you with legal issues impacting your practice as a result of Covid-19 or the practice generally. Click here for details.

We know that if we have Covid-19, we need to protect those around us. Whilst that is essential and mandatory, so too is self-isolation for those who have been in close contact with someone who has Covid-19; but what should workers and their employers do?

Hempsons and NHS Providers launch guide covering the legal liabilities that are likely to arise due to the pandemic.

The Court of Appeal has decided that Health Education England may yet be liable for whistleblowing claims brought by junior doctors, in the high profile case of Day v Lewisham & Greenwich NHS Trust & Health Education England (2017).

Welcome to the latest edition of Hempsons' Dental newsbrief, a round-up of some of the hot legal topics in the dental sector

This is a regular and vexing question. It usually comes about after a convoluted experience of delays in arranging a disciplinary hearing. The EAT in Nabili v Norfolk Community Health & Care NHS Trust have considered the issue further. The question is partially answered by examining this: would the employee's attendance be futile in understanding the disciplinary case.

In the case of North West Anglia NHS Foundation Trust v Gregg, the Courts looked at when an employer should halt its own internal procedures if the police are also investigating the same matter.

Jon Pearce from specialist healthcare law firm Hempsons warns of inadvertent discrimination when recruiting which could result in a claim

The recent Employment Tribunal case Aslam and others v Uber BV and others determined that Uber drivers were not self-employed contractors, as Uber claimed, but rather fell within the statutory definition of "worker" meaning that the drivers were entitled to:- paid holiday; the national minimum wage (£7.20 per hour) and protection against whistle-blowing detriment/dismissal (amongst other things).

Facebook is not a good place to air workplace grievances as Mr Atherton discovered in his claim of unfair dismissal against his employer, Bensons Vending Limited. It appears staff morale was low after the company reduced its discretionary Christmas bonus due to financial constraints – the bonus becoming a gift of a bottle of alcohol.

Dress codes and religious clothing have been considered by the European Court of Justice (CJEU) in two cases recently and unfortunately their guidance is not as clear as it could be. The French case of Achbita v G4S Secure Solutions was reported as supporting a ban on headscarves but the actual outcome was slightly more complicated than that. The Belgian case of Bougnaoui v Micropole SA reached a slightly different decision, refusing to uphold a ban, but the case emphasised just how hard it can be to enforce a supposedly neutral dress code.

The issue of dress codes and religious clothing has featured in the news recently, following the case brought be a Belgian receptionist in Achbita v G4S Secure Solutions. The case was reported as supporting a ban on headscarves, but the actual outcome was slightly more complicated than that.

The new offence of driving under the influence of drugs came into force on the 2 March 2015. The offence states that it is illegal to drive or be in charge of a motor vehicle whilst under the influence of specific controlled drugs (including illegal, prescription and non-prescription) above a specified limit.

Welcome to the Summer edition of the Hempsons' Employment Newsbrief, a round-up of some of the hot legal topics in the Employment sector.

Regardless of which side of the Brexit debate you are on, the Government has recently provided some much needed clarity to the health sector. The Department for Health and Social Care (DHSC) has confirmed that health and social care workers with professional qualifications from the EU will be able to continue to practise in the UK, even in the event of a 'No Deal' Brexit.

For the last four years, an employee wanting to take a case to an employment tribunal has had to pay a fee of up to £1,200. For many lower paid employees – or where relatively little money was at stake – this fee may have been a deterrent to starting action...

Late on Thursday 9 April 2020, the government released the third version of the Coronavirus Job Retention Scheme guidance. Here are Martin Cheyne's first impressions of the update.

The guidance for employers on the Coronavirus Job Retention Scheme was updated on 4 April 2020. The scheme allows employers to furlough staff and claim back part of their wages. The new guidance adds detail and some clarifications to the original HMRC guidance published on 26 March, but many questions remain.

The case of Gallop v Newport City Council has returned to the Employment Appeal Tribunal (EAT) recently for further consideration of the extent to which an employer can rely upon an Occupational Health report when deciding if an employee is a disabled person.

25 May 2018 marked the introduction of the new General Data Protection Regulation in the UK in the form of the Data Protection Act 2018 and we have been answering many clients' HR-related questions on the new legislation.

In the recent judgment in Pimlico Plumbers Ltd and another v Smith [2018] UKSC 29, the Supreme Court ruled that a plumber who paid tax as a self-employed contractor was a worker with rights to bring Employment Tribunal claims outside the contract. Jean Sapeta explains why and what it means for you.

With the need to change and reconfigure the existing NHS workforce to meet the demands of new service models comes the need to ensure that the workforce are familiar with and are utilising new technology. A digitally fluent workforce is a necessity.

The Employment Appeal Tribunal (EAT) has upheld an Employment Tribunal decision that a GP locum was a "worker" and was entitled to holiday pay.

So you have a good idea for a new healthcare business and have gone so far as to develop a business plan and test the waters with potential patients and suppliers. But now you need to know a little bit more detail about legal, financial and commercial issues to move the project on – from drawing board to board room as they say.

Welcome to the winter edition of Hempsons' Healthcare Newsbrief. Many of you will be reading this at the NHS Providers conference where many of the issues we are writing about – from moving towards digital records to the issues around moving to an accountable care organisation – will be either discussed or on the minds of delegates...

Welcome to the latest edition of our Social Care Newsbrief.

Hempsons is delighted to announce that Jon Pearce has joined our employment team in London.

Welcome to the latest edition of Hempsons' Dental Newsbrief.

Welcome to our Summer 2019 edition of Hempsons' Employment Newsbrief.

Welcome to our autumn/winter 2018 edition of Hempsons' Charities and Social Enterprise Newsbrief.

Welcome to this autumn edition of Hempsons' Healthcare Newsbrief. It has been a busy few months for the NHS in the legal system with some ground-breaking decisions on key areas such as withdrawing clinically-assisted nutrition and hydration, fitness to practice and procurement.

The recent case of Muller v London Ambulance Service NHS Trust has emphasised the need for NHS Trusts, as large, sophisticated employers with significant administrative resources, to take a more cautious approach and exhaust every other option before dismissing an employee by reason of capability. Mr Muller's dismissal was found to be unfair and discriminatory, despite the fact that he had been absent from work for a year and had no predicted return-to-work date at the time he was dismissed.

It is commonly accepted that when a person applies for a job, they will usually be asked to provide a reference from their previous employer. By the same token, employers are usually willing to provide a reference for an employee leaving their employment and doing so is standard practice.

Over the last few years the courts have increasingly ruled more types of payments ought to be included in holiday pay calculations. However, the prevailing view has been that only compulsory overtime need be included...

The Employment Appeal Tribunal (EAT) has revisited the issue of how far HR advisors can go in assisting a disciplinary investigation in the case of Dronsfield v University of Reading (2016).

ICTS (UK) Limited v Visram: The Employment Appeal Tribunal (EAT) upheld the Employment Tribunal's decision that an employee, who was successful in his claims for unfair dismissal and disability discrimination, should be awarded compensation for loss of benefits until death or retirement.

The recent case of Tykocki v Royal Bournemouth and Christchurch Hospitals NHS Foundation Trust demonstrates the importance of a fair and thorough investigation process in disciplinary cases where the allegations are serious and could consequently have career limiting implications for the employee involved.

Latest holiday pay case in the EAT is far from a bed of roses for NHS employers. Flowers and others v East of England Ambulance Trust UKEAT/0235/17. Over the summer we have seen a further holiday pay case emerge which changes the holiday pay landscape and has particular significance for NHS employers.

Pharmacy managers must be mindful of the four types of age discrimination – harassment, victimisation and direct and indirect discrimination – say Thorrun Govind and Paul Spencer

Are you getting maximum benefit from probationary periods for new staff? Julia Gray examines the purpose and operation of probation and suggests how it can work most effectively in independent practice.

The recent Court of Appeal decision in Griffiths-v-Secretary of State for Work and Pensions provides important guidance for employers in all sectors and whatever their size on whether reasonable adjustments need to be made to sickness absence management procedures.

The Supreme Court has held the current fee regime for employment tribunal fees to be unlawful and prevents access to justice.

The Department for Business, Energy and Industrial Strategy (BEIS) has today announced that enforcement in relation to the National Minimum Wage (NMW) for sleep-in shifts in the social care sector will be temporarily suspended.

The Fit and Proper Person Test is meant to ensure that anyone at director level in the NHS has the attributes and values needed for the job.

The consequences of summary dismissal from a professional role for misconduct are grave and life disrupting – the abrupt loss of a hard won high status career and earning capacity, possible referral to a Regulator (GMC etc) and intense personal distress.

An Employment Tribunal (ET) has held in the case of Brettle and others –v- Dudley MBC that an employer should include voluntary overtime worked by an employee when calculating holiday pay provided that it has become part of the worker's normal pay.

No compensation does not equate to no case to answer - Martin Cheyne and Zubeda Tayub discuss in the latest employment blog.

"No man is an island" - this phrase is particularly pertinent in the workplace, given that many of us depend on the skills, experience, expertise or manpower of employees in order to succeed. Whilst employing staff is positive and beneficial for the most part, it also involves issues and potential liabilities, which can be difficult to manage especially for smaller employers with limited resources. This article looks at two common employment scenarios and gives guidance on how best to manage them successfully.

Two cases this year have looked at the need to balance respect for an individual's human rights, specifically under Article 8 of the European Convention on Human Rights, with protection of vulnerable people from abuse or exploitation.

What has whistleblowing got to do with doctors working in private practice? Isn't that an issue relating to doctors in employment only? The recent employment tribunal case of Shoukrey v BMI Healthcare Limited shows this is not the case, warns Paul Spencer.

Would it be fair to dismiss an employee if they had failed to disclose a relationship with a person convicted of serious criminal offence (even if this was not necessarily a breach of an express term of the employee's contract)? This question was addressed by the Supreme Court in the case of Reilly v Sandwell Metropolitan Borough Council (2018) UKSC 16. The Supreme Court also considered the standard approach to the reasonableness of a dismissal, the Burchell test.

Private medical or dental practices are often small businesses that involve close working relationships between staff and close contact with patients. Consequently they are at a higher risk of receiving difficult allegations of sexual harassment.

Not according to the Employment Appeal Tribunal (EAT). The EAT held in Capita Customer Management Ltd v Ali that maternity leave was not the same as shared parental leave, and to have pay differentials between the two was not discriminatory.

The long awaited appeal by Mencap has now been considered by the Employment Appeal Tribunal (EAT). This appeal is based on the way care is provided, predominantly in the social care sector but also has an impact on healthcare providers too. In recognition of the importance to the sector, this appeal was heard by Mrs Justice Simler, the President of the EAT, and brought together three separate appeals. Mencap operate their sleep-ins in common with most social care providers and pay a mostly flat rate sleep-in payment. They were unsuccessful in arguing that the hours during sleep-in shifts were not to be taken into account in calculating the National Minimum Wage.

The Court of Appeal's judgment in the Royal Mencap Society v Tomlinson-Blake is not yet the final word on sleep-ins.…

The Court of Appeal's judgment in the Royal Mencap Society v Tomlinson-Blake is not yet the final word on sleep-ins.

The government has recently launched a consultation exercise in relation to the introduction of a £95,000 cap on exit payments made to public sector staff.

Deciding when is appropriate to terminate the employment of an employee who has been long term absent due to ill health is a difficult decision. The Court of Appeal's decision in O'Brien v Bolton St Catherine's Academy [2017] EWCA Civ 145 provides some useful guidance on this issue

The fit and proper persons requirement - how the requirement works in practice and how it might be extended in the future.

The Taylor Review of Modern Working Practices was published the following year in July 2017 and set out a list of over 50 recommendations which were aimed at improving the working life and employment rights of agency, casual, zero hour and low paid workers. In response to the Taylor review, the government has now published the Good Work Plan, which sets out workplace reforms focusing on "fair and decent work", "clarity for employers and workers" and "fairer enforcement".

A recent ECJ case has set out that employers can be ordered to provide paid holidays to even apparently self-employed contractors. The ECJ went on to provide that backpay holiday claims could stretch back to the worker's commencement.

On 26 July 2017, HM Revenue and Customs ('HMRC') suspended enforcement action against employers in the social care sector in relation to the National Minimum Wage ('NMW')/National Living Wage ('NLW'). This decision followed on from the decision in the Mencap case (Focus Care Agency Limited v Roberts, Frudd v The Partington Group Limited, and Royal Mencap Society v Tomlinson Blake, 2017). The decision that a care worker could be "working" whilst asleep highlighted a significant liability in the care sector, where workers traditionally have been paid a fixed sleep-in allowance, and were often paid below the NMW/NLW.

Julia Gray looks at how settlement agreements can be used effectively by employers.

The Trade Union Act 2016 ("the Act") results in significant changes to the right to strike and the power of trade unions.

The move to integrated care and partnership working between health and care organisations can help the sector to overcome severe workforce challenges, according to a new briefing from NHS Providers with input from Hempsons.

In a case that is of particular relevance to healthcare providers, who have to balance the difficult issue of complying with their duties towards patients and their obligations to staff, an Employment Tribunal (ET) has found that an NHS trust unfairly dismissed an employee for smelling of alcohol on duty. The case provides a helpful reminder for employers on the steps to take when handling concerning staff behaviour to avoid costly litigation.

With ongoing uncertainty surrounding the final terms under which the UK will leave the EU and whether this will take place on 29 March 2019 as planned or not, it is difficult to predict how Brexit may affect Employment Law. However, for practical purposes it seems likely that EU legislation will remain applicable in the UK (but perhaps on a different constitutional basis) unless or until it is amended by UK legislation. We are not expecting swift changes to Employment law and do not expect to see any significant changes prior to 31 December 2020 (the end of the proposed transition period).

Back in the 2016 Budget, the government announced that from April 2018, it would "reform and simplify" the taxation of termination payments. Following a technical consultation, the reforms expanded and now aim to "clarify and tighten" (i.e. increase) the taxation of such payments.

Back in the 2016 Budget, the government announced that from April 2018, it would "reform and simplify" the taxation of termination payments. Following a technical consultation, the reforms expanded and now aim to "clarify and tighten" (i.e. increase) the taxation of such payments.

In the last week the government has released two further versions of the Coronavirus Job Retention Scheme guidance. The scheme is due to go live on Monday 20 April. We know some practices have been considering furloughing staff, although it is not entirely clear whether they are eligible.   

On 1 April 2020 the Supreme Court handed down two Judgments in Barclays Bank Plc v Various Claimants [2020] UKSC 13 and WM Morrisons Supermarkets Plc v Various Claimants [2020] UKSC 12 in which the Court appears to be moving against vicarious liability. This article sets out the decision in Barclays Bank and considers the independent contractor Defence.

Regular voluntary overtime be taken into account when calculating holiday pay. The EAT has confirmed in Dudley Metropolitan Borough Council v Willetts and Others that "remuneration linked to overtime work that was performed on a voluntary basis could be included in normal remuneration for calculating holiday pay".

Are you considering taking on staff, but unsure about the basis on which to engage them? Should you opt for a free-lancer, or offer an employment contract? This article addresses the most common questions about employment status, with particular focus on the risks and benefits of self-employment.

It is important that practitioners who are involved in management of employees whether in private practice or NHS practice are aware of the risks of vicarious liability. In private practice, the Practice (and partners) could be held vicariously liable for the actions of salaried GPs and other employees or workers. As the cases below demonstrate courts will apply the principle broadly and it is not just reserved for traditional employment relationships.

What's new in employment law…? In this article we highlight some recent employment law changes and developments, which are of particular relevance to employers managing negotiations with departing employees and the financial entitlements of such staff.

The Supreme Court handed down a judgment last week in the case of Newcastle upon Tyne Hospitals NHS Foundation Trust v Haywood confirming that where a contract is silent on when notice is deemed to be given, notice takes effect when it is actually received by the employee and they have read it, or had a reasonable opportunity to do so.

Covid-19 has brought safety concerns and whistleblowing protections into sharp relief. Martin Cheyne explores some implications for practices to watch out for.

Many employers choose to calculate holiday pay for their zero hours workers as 12.07% of their normal pay. A recent decision by the Employment Appeal Tribunal, Brazel -v- The Harpur Trust (2018), may lead to some employers rethinking this.
Resources
"Jean provided expert advice to me on a tricky and rather strange case. Not only was she extremely capable, I also really appreciated her personal support and common sense, both of which helped me maintain my perspective. I cannot recommend her too highly."

"Jean has an excellent insight into employment law matters and has a way of making the complex easy to grasp. It is not just about the law with Jean but about the context of the business you are in. She is also fun to work with."

"Jean is solutions orientated and is passionate in support of her client."

"Exceptional value for money with quick response times and great insight."

"Down to earth, easy to talk to and is able to vary his approach depending on the audience."