London
Commercial; Charities & Social Enterprise; Practitioners
020 7484 7530
View profile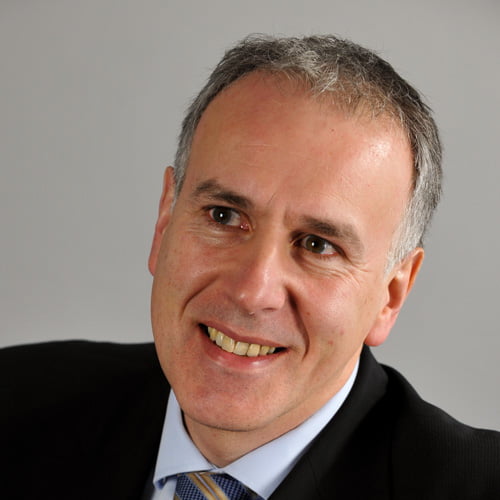 Harrogate
Corporate
01423 724012 (mobile 07775 925078)
View profile
Contact our GP advice line
Dial 020 7839 0278 and ask for the GP Advice Line.
Our team of experts can offer GPs and members of their teams up to ten minutes' free preliminary advice with a solicitor.
A dedicated national team providing expert advice at the point of need
We have a large team of solicitors able to provide specialist advice to general practitioners. We act for thousands of GPs, together with many GP Provider Organisations, Super Partnerships, CCGs, other NHS bodies, Local Authorities, Social Enterprises, charities and private sector companies involved in health and social care. We offer guidance on the new models of care, including, in particular involvement in and the implications for GPs of the evolving Accountable Care Organisations/Systems being developed as part of each Sustainability and Transformation Plan.
We can assist Practices merge, form a Super Partnership or work more closely together in an alliance model, all designed to produce the benefits of scale necessary under the STP. We can help you exploit the new opportunities available to general practitioners, as well as offering practical solutions to assist in resolving the day to day problems that arise in a busy practice.
How can we help?
Partnership agreements & disputes
We can assist you with the formation of your partnership and negotiating and documenting the engagement of new partners. We also handle complex and sensitive partnership disputes, acting
for either the practice or the individual partner in guiding you through the entire process, including (where necessary) mediation, arbitration and court hearings and having regard always to the
implications for your contractual relationship with NHSE/the CCG.
Practice sales, mergers & closer working
We provide advice on the merger, incorporation and sale of GP practices together with strategic advice on the transfer of GMS contracts and PMS Agreements, CQC registration requirements,
ensuring Dispensing income is maintained and confirming Employing Authority status is not lost. We also assist Practices with closer working or "alliance" working and can also advise sole
principals on how best to structure an application for 24 hour retirement.
Employment
We advise on the full range of service requirements, to include employment contracts and procedures and the application and implication of the TUPE Regulations in the incorporation, sale or merger of practices, together with advice on disciplinary and redundancy procedures.
Property ownership/lease issues
As specialist premises are the pivotal part of any GP practice, it is essential to ensure both the ownership and occupation of your surgery is properly set up and documented. We provide advice on the acquisition, repair and disposal of freehold or leasehold property, the negotiation of the complex documentation relating to new developments, cost rent advice and sales and purchases between partners. We also advise on declarations of trust which are an essential requirement to document the arrangements governing jointly owned/occupied premises.
Premises construction and/or refurbishment
Properly constructed and appropriately refurbished premises play an important part in improving the patient experience, as well as enabling you to maximise the range of services provided. To minimise risk, both the project structure and the interests of the general practitioner practice need to be properly documented through the use of up-to-date and suitably amended construction contracts. We advise on the appropriate procurement route and on the most appropriate construction related contracts and securities package to utilise, as well as liaising with third party funders to make the project bankable for all interested parties concerned.
Contractual & Performers List issues
We advise practitioners on applications to join Performers Lists, and when action is proposed or initiated to remove or suspend a medical practitioner from the List. We also advise on the resolution of disputes arising from GMS contracts and PMS agreements.
GMC investigations
We provide advice on all GMC matters including performance reviews, registration appeals, specialist list appeals, and representation at fitness to practise hearings.
Clinical negligence claims
Our team, which includes dual qualified clinicians/ lawyers who bring particular insight and understanding to the management of such claims, provides advice to doctors and other healthcare practitioners on the defence of clinical negligence claims and, where appropriate, when to seek early resolution.
General practitioner participation in new care models
The Sustainability and Transformation Plans and evolving Accountable Care Organisations/Systems, offer significant opportunities for GPs to play a leading role in the development of new care models in their STP areas. We advise on options for organisational form to deliver a new care model, including setting up consortia and joint ventures, and regulatory, procurement, contracting, workforce and estates issues.
Provider organisations
We advise both individuals and groups of practices on the options available to structure a provider organisation to deliver new services, including GP federations and super-practices. We also advise on joint ventures between GP federations, between practices for sharing resources and between practices and community pharmacy companies. Issues include workforce, NHS pensions, regulatory compliance, contracting, collaboration and competition, bidding for new contracts and securing intellectual property rights.
GPs as commissioners
We have an in-depth understanding of the commissioning of services by clinical commissioning groups (CCGs) and NHS England. We advise CCGs on commercial, governance, employment and estates issues, including the roles of general practitioners within CCGs. This includes advising on statutory issues, conflicts of interest, and the procurement of services, in particular mitigation of risk.
Commercial contracts and procedures
We have an established reputation for providing commercially focused, practical legal advice on commercial contracts and procedures. All commercial contracts carry a degree of risk, irrespective of their contractual value and term. We can draft, review and negotiate commercial contracts on your behalf, as well as provide succinct and practical advice on the correct contractual mechanism to follow, thus minimising contractual risk to your GP practice.
Brochures
Click below to download our brochures:
Harrogate
Corporate Commercial
01423 742044
View profile
Newcastle
Company, Commercial
0191 230 6079
View profile
GDPR - The Final Countdown! Are you ready for 25th May 2018? Make sure you don't get caught out and seek legal advice to ensure your policies and procedures are robust and that your staff know and understand the new rules.

GDPR day – 25th May 2018 – came and went with a flurry of Privacy Notices and Policies filling our in-boxes but did everyone take stock of their data and their responsibilities or are there thousands of businesses out there who are yet to up-date their systems and processes?

GMS Contract Negotiations 2018/19 - what you need to know The outcome of the latest round of the GMS Contract negotiations for 2018/19 between NHS Employers and the General Practitioners Committee was published by NHS England recently (Gateway Reference 07813).

The push towards being part of a larger clinical entity is showing no sign of abating – and we are no longer talking in terms of a "large" practice constituting 10-15k patients; we are now talking in terms of list sizes – and Contracts – governing 30-50k patients!

If you are a tenant of your surgery premises under a lease, it is essential you understand and manage your repairing obligations. Depending on the size, age and condition of the premises, the costs of meeting these obligations can run into the tens and sometimes hundreds of thousands of pounds – and a regular programme of maintenance can help to avoid larger claims arising at a later date.

Hempsons is pleased to bring you the latest in its series of news updates on new care models, STPs and integration.

"Our aim is to use the next several years to make the biggest national move to integrated care of any major western country" (NHS England, 2017)

During the summer 2017, the Care Quality Commission ("CQC") consulted on a number of proposals to develop their regulatory approach in primary medical care and adult social care services. The development in primary care is in response to New Models of Care and large, complex providers.

The updated GMC Guidance Confidentiality: Good Practice in Handling Patient Information ("the Guidance") came into effect on 25 April 2017. The Guidance builds upon the core principles set out in the GMC's Good Medical Practice. It is aimed at providing a framework for considering when to disclose a patient's personal information and sets out the responsibilities of all doctors for managing and protecting that information.

Certain types of personal data must be treated with particular care due to the sensitive nature of that personal data. This is of course common sense. 'Health' comes under what the ICO (Information Commissioner's Office) calls the 'special category', making it a mandatory obligation to comply with the GDPR and more especially if you work in the health professional field.
"An utterly fantastic team who work well together to deliver world-class results."